New Facebook find: Kennesaw area Embellish Boutique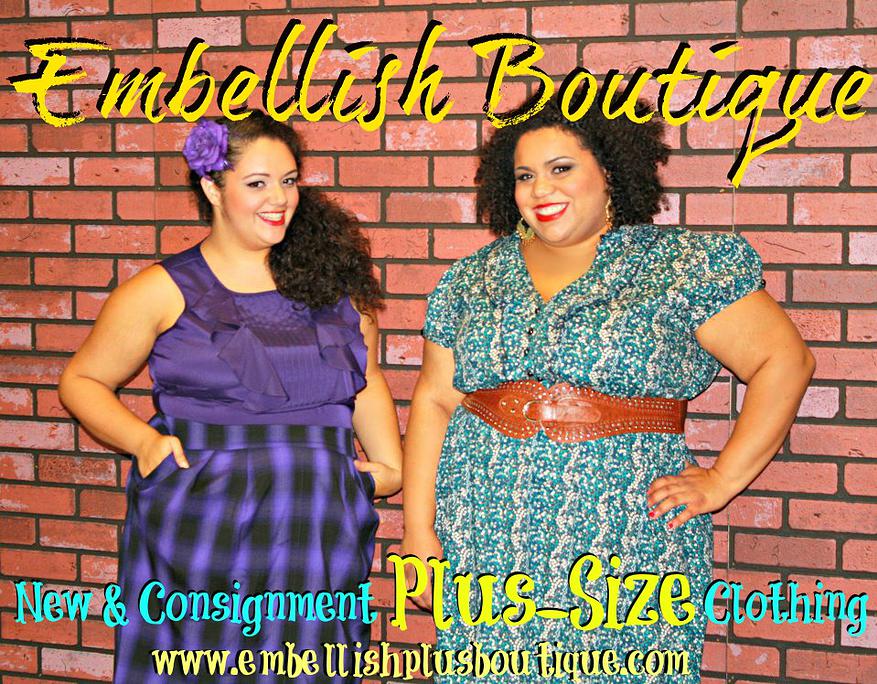 As a chick with curves, I know the difficulty of finding cute and trendy clothes that celebrate my body without spending an arm and a leg to get them. This task became daunting until I stumbled upon the Facebook page of Embellish Boutique one afternoon.
Embellish is located about fifteen minutes outside of Atlanta, in Kennesaw, GA. To me, they are a gem because they carry trendy clothes for not so skinny girls like me at drop dead prices.
The fact that they cater to the plus-size market makes them unique. This is a  demographic that many  retailers, especially consignment shops, have shied away from in the past. All of the clothes, shoes, and accessories that Embellish carries are consigned.
The clothes are not the only thing that I am impressed with when it comes to this boutique. Their social media strategy is very effective as well. They use platforms such as Facebook, Twitter, Instagram, Google+ and Flickr. You can find them on these sites running contests, announcing sales, growing relationships with their clients and posting pictures of clothes.
Embellish is not just a savvy small business, it's leading the pack and thriving in an overly saturated retail market. The boutique has been courageous enough to delve into a not so popular niche market and are successful because of it.  Additionally, the social media marketing strategies that Embellish employs allows the boutique to be seen as relative, current, credible and engaged among their target market.