How to Network for Career Success and Win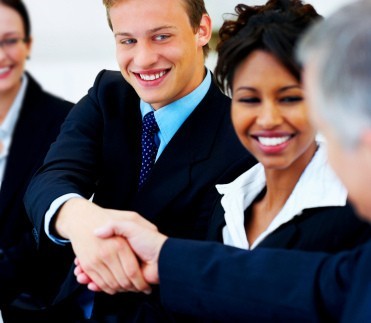 Many statistics have proven that a person's ability to network is a highly valuable life skill and can open up a world of professional opportunities. Although the most obvious benefit of networking is career advancement, there are many other benefits  as well. The art of networking can enhance the growth and proficiency of job seekers and entrepreneurs. It improves interpersonal skills, increases efficiency and effectiveness, builds confidence and it helps individuals to establish their very own professional brand.
For over two decades, Sherry Lowe-Cook has been a resource to industry leaders. As a professional human resources consultant, Cook coaches team leads, managers and supervisors on how to become better leaders.
She started her career in human resources twenty five years ago, while working with a global, fortune 500 corporation.
For the past four years, she has owned and operated  Coach N Works, a human resources consulting firm. When speaking with Sherry about what she does, it is evident that she truly enjoys it.  Her passion has played a key role in the success and longevity that she has experienced in an ever changing industry.
"When you enjoy what you do, you typically excel because of that passion that you have and a strong desire to do what drives you. I enjoy seeing people succeed, and there is no greater feeling than to see someone realize their dreams. I also enjoy assisting individuals with identifying their talents. I do this by pinpointing, acknowledging and focusing on their passion." She said.
Sherry points out that the  professional networking strategies that she implemented earlier on has played a key role in her being able to build a client base quickly. "Networking has allowed me to meet different types of people and it has also provided me opportunities to help others by sharing what I have learned." She said.
She sees networking as a two way street, where mutually beneficial relationships can be honed. "I have met people and participated in various programs and organizations. Without networking, I may not have otherwise been exposed to these opportunities." Sherry stated
"Networking provides exposure, education, support and training. In business you need to generate clients, sales and leverage relationships in order to get to the next level. Networking can be a fun and non-threatening way to meet potential clients and to help generate new business." She stated
Sherry has advice for other individuals who want to know how to start networking. "Start with joining a referral group that is comprised of small business owners who are trying to generate business via referrals. There are a number of these types of groups within the Metro Atlanta area and nationwide. I would also advise on joining a professional or trade association for your particular business and industry. These types of organizations provide education and training for its members and networking opportunities too." She said.
There are a plethora of networking groups in the Atlanta area to choose from. But, Sherry says that these groups offer a one size fits all solution. She believes that there are enough groups out there that anyone can find the right one."It's best to identify the group which best meets your needs and go with that one." She said.